Oh no. It's back. This teeny tiny planet began its triannual backward trajectory across the sky on July 7th striking fear into our hearts. Yes, it's Mercury Retrograde. You may be asking yourself:
The next few weeks are predicted to be a hot mess of delays, miscommunication, and ruffled feathers. You may have already been feeling the effects over the past week as your calls have dropped, projects have been halted, and all your words have just come out plain wrong. 
But what if all this panic has actually clouded our perspective just a little? The world of Spirit doesn't do things by accident. Which means that planetary transits, aspects, and yes, retrogrades – all the realms of Spirit: "as above, so below"- could and should be full of positive potential as they reveal flawed plans and help get you on the correct path.
So how do you survive – nay, thrive – during a Mercury Retrograde? See our 5 tips below: 
Be Open to Harsh Truths
Often times we are so preoccupied with damage control during Mercury Retrograde, we miss the truth unfolding right underneath our noses. Mercury rules communication and honesty, and while it's in its backspin we'll be asked to turn our attention inward to ourselves. You'll begin to see the truth and question your actions and motives from the past as well as those of others. Be open to this self-reflection. Meditate, journal, or talk it out with a close friend – whatever you need to figure out where you've been, what you wish to let go and release, and how you want to move forward.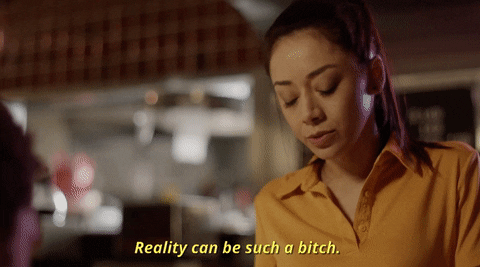 Be Patient
The most common advice but the one least frequently taken. Be patient. You already know with Mercury Retrograde things are not always going to go as planned, and that's okay. All you need to do is take a step back and let things unfold. Give yourself and others a break and relax on the judgment. Adulthood is a like folding a fitted sheet – none of us really know what we're doing. So laugh at your mistakes and affirm that everything always happens for your highest and best good.

Take a Technology Break
As the pioneering face of human civilization, we've become radically, intimately reliant on the ease and connectivity that technology creates for us. And yes, it's great! Except when these things start to malfunction, as they tend to do during this time. Instead of getting frustrated, take a break and be okay walking away from technology for a bit. Use it as an opportunity to meet with friends and family face-to-face and connect with the world outside and not the one within your screen. You may be surprised and want to do this after Mercury Retrograde too!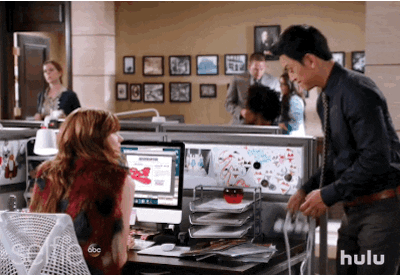 Revisit Past or Unfinished Projects
How many unfinished, half-baked projects do you have lying around your home/office/desktop/inbox? If you're like most people, it's probably… a lot! But while Mercury retrograde doesn't offer us progressive energy, it does lay out three long weeks of energy primed for re-visiting what didn't get done the first time around. So for anything slow-moving, stuck or just plain neglected, this is your opportunity to weave back into it, take extra care to tend to the details, and enjoy a bit of closure before Mercury stations direct on and the foot hits that accelerator once again.
Take a New Perspective
The frustrations of these cosmic backspins usually come through the resistance of what is. Through being so set on a certain goal, a certain timeframe and a certain route to get where you want to go, that it's impossible to embrace anything else. Instead of opposing Mercury's medicine, consider taking a spoonful. That diversion, illusion or curveball that turns you upside down could actually be giving you a whole new perspective on your life, one it would be impossible to see without the interruption. So instead of resisting, try accepting what comes from this retrograde phase, flowing with it and seeing with fresh eyes, the brand new places it takes you.
So as we continue barrelling headfirst into this retrograde cycle, try to make friends with it this time around. Reflect, revisit, and renew – and you'll find yourself becoming open to a whole new world (with a magic carpet ride and all).
Have a few more questions on what this Mercury Retrograde has in store for you? Book a reading or healing session with one our talented practitioners anytime – we're here to help you on your journey. See you soon!